Galapagos Tortoise Experience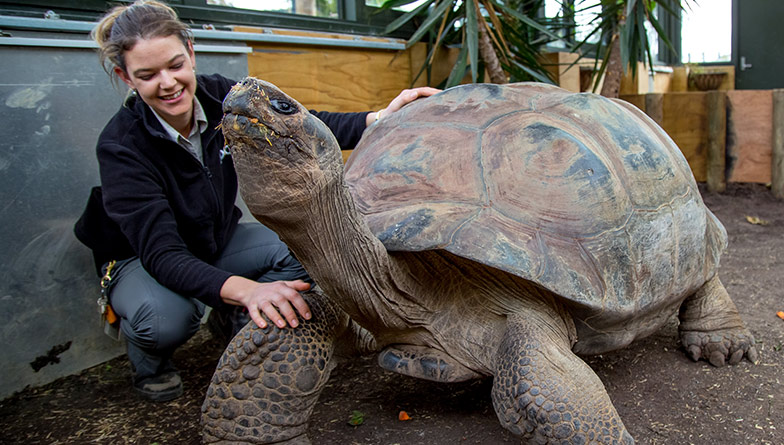 Duration: 1 Hours
Location: Auckland, Auckland
Galápagos tortoises are the longest living and largest species of tortoise in the world. Native to the Galápagos Islands and now heavily protected by the Ecuadorian government, Auckland Zoo is home to the only individuals in New Zealand.
Experience features:
• Venture into the Galápagos enclosure and get up-close-and-personal with the biggest tortoise on earth.
• Go behind the scenes into the Zoo fridge to collect afternoon tea for the Galapagos Tortoises.
• While you are immersed in your Experience, your skilled guide will take photos to capture your once in a lifetime experience. You will receive these on a USB at the end of the day.
• Make the most of your visit with all-day Zoo access –explore the rest of the Zoo at your leisure.
Other useful Information:
• Spectators are able to watch the experience from the visitor area outside the enclosure.
• All participants on this experience must be able to walk well on uneven terrain and crouch or kneel down comfortable for a period of time to get close to the Galapagos Tortoise.
• Unfortunately, we are not able to accommodate wheelchairs or motorized walkers on our Galapagos Tortoise Experience.
All participants must be at least 5 years old, and children under 15 years of age must be accompanied by a paying adult. Each paying adult may supervise up to two children.
Friends of the Zoo must present valid I.D. to receive discount.