Beginners' Photographers Workshop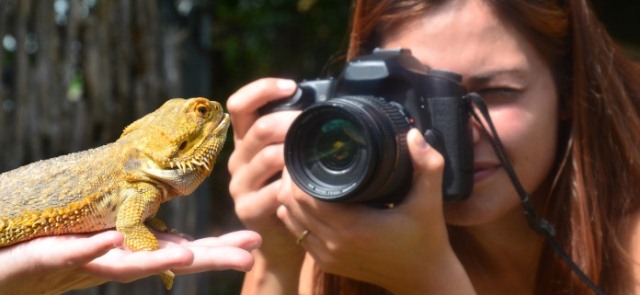 Duration: 5 Hours
Location: Auckland, Auckland
Discover the basic functions of your camera and stretch your photography beyond automatic modes to engage the manual settings.
We will introduce you to basic technical terms and photography concepts including:
How to use the basics of your camera
Aperture and Shutter Priority modes
Understanding aperture, shutter speed and ISO
What is depth of field
Focussing
Optical vs. Digital Zoom and when to use these
Understanding White Balance
Using your camera's flash
Image size and quality
Picture composition
Our small friendly group dynamics will allow you to confidently master your camera while enjoying the companionship of fellow photographer's photography enthusiasts as you collectively explore this dynamic art form. With so many great photographic opportunities at Auckland Zoo, you will have plenty of pictures and new skills to take home!
Group size: five participants to every tutor with a maximum 10 participants in a workshop. Participants aged 15 years and over.
Requirements:
no previous experience necessary
a digital camera (we recommend a DSLR camera)
fully charged battery and charging unit/cable
memory cards, we recommend 8GB or 16GB
camera manual and any other accessories you might have
comfortable clothes and shoes suitable for the weather.
Workshop fees includes Zoo admission, morning tea and course booklet.
Friends of the Zoo members must present I.D.