Young Photographers Workshop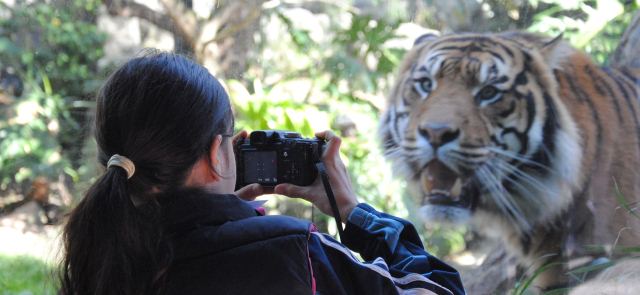 Duration: 5 Hours
Location: Auckland, Auckland
Kids (10 - 14 years) will learn to take photos of animals, nature and people - plus how to use the creative scene modes on their camera.
Our team of approved professional photography tutors have a range of experience, styles and interests. They are fun, enthusiastic and all well versed in life at Auckland Zoo. You'll enjoy their fascinating stories, experiences and insights as they guide you on a photographer's journey through Auckland Zoo. You'll confidently master your camera in the companionship of a small group of photography enthusiasts.

What you'll learn: your camera functions, aperture, shutter speed, ISO, depth of field, white balance, how to use flash, image size and quality, and picture composition.
What you'll need: A digital camera (any digital camera but we would recommend bringing a camera with creative/scene modes), a fully charged battery, your camera manual, a charger ​​and any other accessories you might have (optional).​
Friends of the Zoo members must present I.D.